The "Solar Foundry" will produce solar modules locally
The Solar Foundry is thus an "exponential organization" as defined by Singularity University, i.e. a company which solves a major problem of humanity profitably and can grow exponentially.
The "Solar Foundry" will produce solar modules locally with lower CO2 footprint, less technological process steps, lower cost of capital, lower operating costs and higher efficiency than competitors. 
The first unit is going to be a 5GWp production line. Its output per annum would be solar modules sufficient to cover a 5km x 5km field. 
The 5GWp factory is already highly profitable, expected to generate some €350m of EBITDA with just €1.1bn in capital needs. 
The 5GWp factory can thus be scaled as needed in various locations by licensing its technologies and production line design.
We invite private investors, financial investors, off-takers of solar modules and affordable power to co-invest with us in establishing the "Solar Foundry" to get reliable access to locally sourced solar modules at highly competitive Levelized Cost of Energy.
Outstanding returns for private equity and infrastructure type risk
Drawing on the decade-long experience of Peter Pauli, former Chairman of NexWafe and former CEO of Meyer Burger AG, and his team, in supplying solar wafer, cell and module manufacturing equipment globally, Solar Foundry offers the opportunity to invest with limited technology risks but outstanding potential returns.
A clear technology and process advantage to be competitive
Europe and the US have lost most of its solar (and wind) production capacity due to cheap labor, cheap cost of capital, low environmental standards and lots of subsidies in China. Solar Foundry offers an unassailable technological and process advantage which allows for the first time in decades for a competitive production in Europe and/or the US.
Access to the leading technology roadmap
Drawing on access to the best technological developments globally and a large pool of German, US and European experts "Solar Foundry" has put together a technology road map leveraging break-through technologies in the production chain from solar wafer to cell and module.
Access to the cheapest form of energy will allow us to defend our values. Just as the steam engine led to the British Empire, combustion engines, oil gas and coal made Russia and the USA superpower's, today's cheapest form of energy are wind and solar. So far 95% of the key systems are being produced by China. We want to see a more decentralized more local lower CO2 impact production.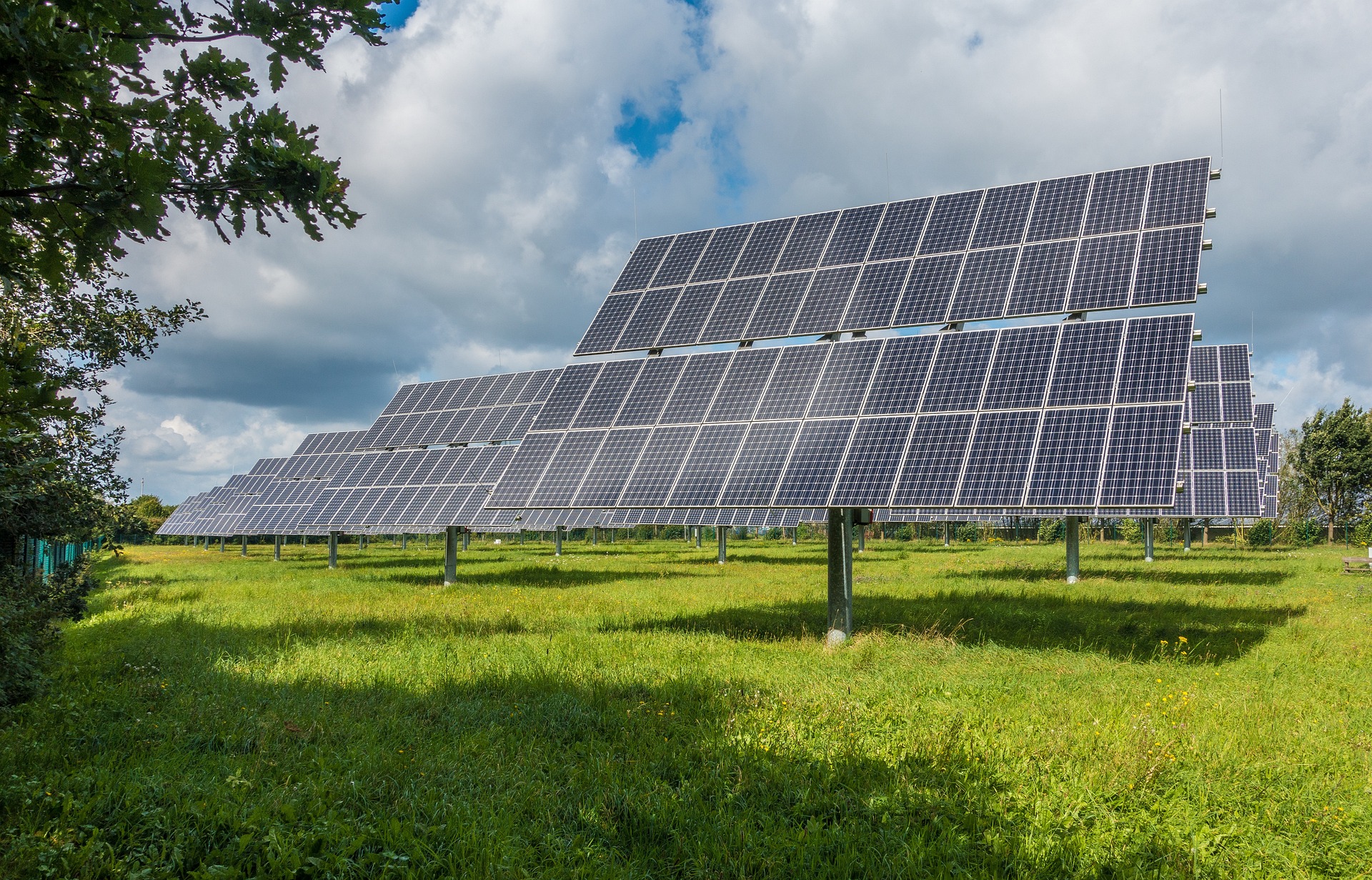 A 100% renewable just and democratic future
With affordable decentralized renewable power available anywhere in the world, we expect to live in a world of equal opportunities never mind where you may be born tomorrow, more democratic and a more peaceful world as no two democracies have gone to war with each other yet.
A significant contribution to global solar production capacity needs
Dr. Christian Breyer of Finish Lappeenranta-Lahti University estimates that we require 60TWp installed solar capacity globally to reach a 100% renewable energy system. To get there quickly enough, one should have 6000 GWp of global solar module production capacity. Given the EU's and the US's shares in the world economy, target production capacity should be some 2000 GWp in each of these jurisdictions. Solar Foundry will deliver a significant contribution to achieving these production capacities.
Read more in the article at Campden FB by Jochen Wermuth about why we must invest in our future.
Solar Foundry GmbH is a "PV Leap-frogging Technology Company" focused on profitable, sustainable and local production of photovoltaic cells and modules in Germany, Europe and the USA.
Its aim is – through increased productivity and a technology roadmap – to produce competitive solar cells at lower cost and with higher efficiency. In addition, Solar Foundry has launched the "Solar Foundry Consortium" with the objective of establishing a local value chain from sand to solar power in the medium term.
Thus, Solar Foundry seeks to contribute to the competitiveness of the local economy through access to the cheapest form of energy of all, as well as to energy security and sustainability.
In cooperation with European and American partners, the company is participating in the procedure for the expression of interest in the planned financing of flagship projects for the ramp-up of industrial production capacity in the photovoltaic sector of the German Federal Ministry of Economics and Climate Protection.
"After more than two decades in solar industry system development, I am excited to build Solar Foundry GmbH, a company that brings together the best experts and technologies in the solar industry. The goal is to enable our customers to achieve Levelized Cost of Energy (LCOE) in Europe and North America of below €4ct/kWh initially and €2ct/kWh in the mid-term. With an investment volume of €1.1 billion, we achieve profitable production with 5 GWp annual capacity. This is our contribution to bring Germany, Europe and the US back in the pole position of photovoltaic production in international competition."
– Peter Pauli, CEO
"Our collaboration aims to combine expertise from different steps of the value chain to create a comprehensive and innovative solution. The existing components that have been tried and tested on the market will now be combined in an intelligent way to achieve increased productivity and efficiency.
The initiative to bring these proven technologies and steps together in a joint context will contribute to Germany's ability to benefit and, in turn, be at the forefront of cutting-edge technology. This approach not only promises advances in technology, but also strengthens Germany's competitiveness in the international market."
– Marina Shestakova, CFO
"As an impact investor, I have a strong interest in technological growth and increasing productivity in Germany, Europe and the US, while reducing the environmental footprint. My main goal is not only to generate financial returns, but also to create positive social and environmental impact. In this context, I am pleased to be the first investor to support Solar Foundry. The technologies used by Solar Foundry have already been proven in industrial applications, which mitigates the risk. The remaining challenges are mainly in scaling and implementing groundbreaking production processes. While this approach carries typical growth risks such as any "first of a kind factory", in Peter Pauli we have a CEO who has dedicated his career precisely to planning, building and commissioning new solar factories. Moreover, the potential for further growth and innovation in this key area for the competitiveness and sustainability of our economy is significant. European fundamental research at the Fraunhofer Institute for Solar Energy and the Institut National d'Energie Solaire have always been world leaders. Solar Foundry's production facilities will now bring this back to industrial use and further development in Europe and the USA.  At the same time, the "Solar Foundry Consortium" ensures local supply and offtake of production from sand to solar power, further reducing investment risk. Combining the high productivity of the plants, the high efficiency of the modules, and the local value chain, Solar Foundry thus delivers secure local access to the cheapest form of energy of all. This helps to decisively support competitiveness and energy security and thus economic dynamism in Germany, the EU and America."
– Jochen Wermuth, Chair of the Board
Die Solar Foundry GmbH ist eine "PV Leap-frog-Technologiefirma" die sich auf nachhaltige und lokale Produktion von Photovoltaik-Zellen und -Modulen in Deutschland, Europa und den USA fokussiert.
Ziel ist es – durch höhere Produktivität und eine Technologie Roadmap – wettbewerbsfähige Solarzellen zu niedrigeren Kosten und mit einem höheren Wirkungsgrad zu fertigen. Außerdem hat Solar Foundry das "Solar-Foundry-Konsortium" ins Leben gerufen, mit dem Ziel, mittelfristig eine lokale Wertschöpfungskette vom Sand bis zum Solarstrom zu etablieren.
So will Solar Foundrys einen Beitrag zur Wettbewerbsfähigkeit der lokalen Wirtschaft durch Zugang zur günstigsten Energieform überhaupt, sowie zur Energiesicherheit und Nachhaltigkeit liefern.
Zusammen mit europäischen und amerikanischen Partnern nimmt das Unternehmen im Verfahren zur Interessensbekundung zur geplanten Förderung von Leuchtturmprojekten zum Hochlauf der industriellen Produktionskapazität im Bereich Photovoltaik des Bundesministeriums für Wirtschaft und Klimaschutz tei
"Nach über zwei Jahrzehnten in der Solarindustrie-Anlagenentwicklung freue ich mich, mit der Solar Foundry GmbH eine Firma aufzubauen, die die besten Expert:innen und Technologien in der Solarbranche zusammenbring. Ziel ist es unseren Kunden zu ermöglichen, Levelized Cost of Energy (LCOE) in Europa und Nordamerika von unter €4ct/kWh zu Beginn und mittelfiristig von €2ct/kWh zu erreichen. Mit einem Investitionsvolumen von 1,1 € Mrd. erreichen wir mit 5GWp Jahreskapazität eine profitable Produktion. So erlauben es, Deutschland, Europa und den USA im internationalen Wettbewerb wieder an die Pole Position der Photovoltaikproduktion zu bringen."
– Peter Pauli, CEO
"Unsere Zusammenarbeit zielt darauf ab, Expertise aus verschiedenen Schritten der Wertschöpfungskette zu bündeln und so eine ganzheitliche und innovative Lösung zu schaffen. Die bereits vorhandenen Komponenten, die sich auf dem Markt bewährt haben, sollen nun auf intelligente Weise kombiniert werden, um erhöhte Produktivität und Effizienz zu erreichen.
Die Initiative, diese bewährten Technologien und Schritte in einem gemeinsamen Kontext zu vereinen, trägt dazu bei, dass Deutschland profitiert und wiederum an vorderster Front der Spitzentechnologie mitwirken kann. Dieser Ansatz verspricht nicht nur Fortschritte in der Technologie, sondern stärkt auch die Wettbewerbsfähigkeit Deutschlands auf dem internationalen Markt."
– Marina Shestakova, CRO
"Als Impact Investor hege ich ein starkes Interesse am technologischen Wachstum und der Steigerung der Produktivität in Deutschland. Mein Hauptziel ist es, nicht nur finanzielle Renditen zu erzielen, sondern auch positive gesellschaftliche und Umweltauswirkungen zu erzielen. In diesem Zusammenhang freue ich mich, die Solar Foundry als erster Investor zu unterstützen. Die von ihnen eingesetzten Technologien haben sich bereits in industriellen Anwendungen bewährt, was das Risiko mindert. Die verbleibenden Herausforderungen liegen hauptsächlich in der Skalierung und der Umsetzung von wegweisenden Produktionsprozessen. Dieser Ansatz birgt zwar "First of a Kind Factory"-Risiken, aber mein Engagement bei der Solar Foundry gründet jedoch auf meiner Überzeugung, dass das Potenzial für Wachstum und Innovation in diesem technologischen Bereich erheblich ist und gleichzeitig durch sicheren direkten Zugang zur günstigsten Energieform überhaupt dazu beiträgt, die wirtschaftliche Dynamik Deutschlands durch Wettbewerbsfähigkeit zu stärken."
– Jochen Wermuth, Chairman of the Board